Mitt Romney's Presidential Betting Odds Rely On His Business Record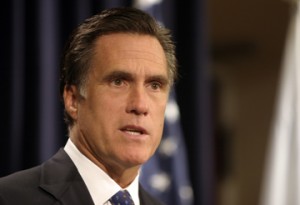 Incumbent President Barack Obama opened the flood gates for attack ads last week by declaring his comfortability with same sex marriage, a decision that has already shifted the 2012 Presidential Betting Lines. No chance he wouldn't do it unless he had a clear strategy of how to combat Mitt Romney's campaign already in his pocket, though. And on Tuesday, we're getting our first taste of what will be at the heart of Obama's strategy: Romney's business record. And as much as Obama will be portrayed as a "forward thinker", he's taking a page out of the past to do it.
According to a CBS report, Obama is using a strategy similar to the one Ted Kennedy used against Romney in a 1994 Senate election in Massachussetts.
"The Obama campaign on Monday launched a multi-pronged attack against Romney's record as the head of Bain Capital, the private equity firm he founded," CBS' Stephanie Condon wrote. "The line of attack is not surprising: It strikes at the heart of Romney's chief selling point — his business experience and economic expertise.
"Romney's record at Bain was subject to attacks during the Republican primary, but the candidate has been facing similar attacks since his 1994 Senate race against incumbent Democratic Sen. Ted Kennedy in Massachusetts."
The Obama team just released a minute-long interview-style commercial in which GST Steel workers, the company Romney's Bain Capitol took over, talk about their troubles since the merger.
"Romney has made his record of job creation in the private sector the centerpiece of his campaign — it goes right to the heart of his message," former Kennedy advisor Tad Devine told Hotsheet. "These type of testimonial attacks from real people who talk about how their lives were affected is very effective."
At the heart of it all is Obama's desire to go right after the thing Romney has over him, success financially in the business world. Kennedy was able to scare voters back then into painting Romney as a "vampire" that sucked the blood out of each company he took over. Although that seems to be a powerful proposition, some aren't so sure it will work this time around.
"This time around, people have a lot more information about Mitt Romney," Tufts University professor Jeffrey Berry said. "In 1994, the Kennedy campaign was filling in a lot of blank space, they were helping to define him."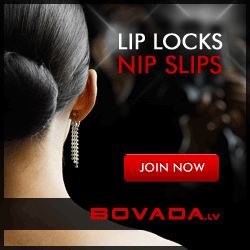 It could be that voters will be even more cautious of Romney with the negative influence of Wall Street and a desire to give the power to the people. But if nothing else, the Republican candidate is experienced in facing these attacks, and can learn a lot from his "awful" response last time around.
"I think Mitt Romney was stunned by the attacks and completely taken off stride," he said.
Here we go.