Presidential Election Betting Odds For 2020 - Odds To Be President 2020
With Vermont Senator Bernie Sanders announcing in early April that he would be suspending his presidential campaign, the two presumptive main candidates for the 2020 presidential election are former Vice President Joe Biden and sitting President Donald Trump. 2020 promises to be a volatile election year, as the world is in the grips of a deadly major pandemic and the global economy is on the brink of its first major depression in nearly a century. Because of the uncertainty and the hyper-polarized nature of modern American politics, presidential betting odds will fluctuate heavily from now until election day in November. For smart, savvy bettors who closely follow the election process and possess a deep understanding of election dynamics, this presents a fantastic opportunity to place a winning bet. Even for those who have no interest in betting on the election, it can be valuable to follow shifting election odds just to get a better sense of the current political landscape. This page is designed to cater to political bettors, but the information should prove valuable for even those with only mild interest in politics.

How To Bet On The 2020 Presidential Election
When it comes to the 2020 presidential election, who to bet on is a complex question. But how to bet on them is not! In order to wager on the candidate you think will win the US presidency – as well as the candidates you believe will win the Democratic and Republican primaries – you simply need an account at an offshore betting site. Signing up for any of the major operators is free and fast, and the process is the same as signing up for any other common online service. After you put in your credentials, all that's left to do is make a deposit and place your bets!
The only real thing to remember about this process is that presidential bets – and all political wagers in general – always "have action." These are futures bets, meaning that once you place your wager, your bet is locked in no matter what. For example, if the candidate you bet on to be the next president drops out of the race long before the primaries even conclude, you will lose the bet. In other words, there are no refunds when betting on politics. As with voting itself, carpe diem and caveat emptor!
Where To Bet On The 2020 Presidential Election
If you're looking for where to wager on the next presidential election (and its associated primaries), you have several excellent choices. First things first, of course: You need to stop looking for local solutions, as U.S. laws prevent local sportsbooks from posting election odds. And given the risks you run betting on the black market, it's best to avoid that, too. Instead, you can safely and legally bet on the presidential election by using one of several sports betting sites. Sites like Bovada, SportsBetting, BetOnline, 5Dimes, MyBookie, BetDSI, and BookMaker all have dedicated political sections and accept members from most US states. (In fact, of all the major books, only Bovada has state-based restrictions, meaning that residents of Delaware, Maryland, New Jersey, and Nevada cannot currently sign up.)
Current 2020 Presidential Election Odds
Joe Biden appears to have a clear path to the Democratic nomination. A few alternative candidates in both the Democratic and Republican parties have also received consideration as potential fill-ins if either Biden or Trump step down for whatever reason. New York Governor Andrew Cuomo appears to be the top choice if Biden steps down, while Vice President Mike Pence is the favorite to replace President Trump. For now though, it looks like a Trump-Biden race is inevitable.
Trump is a slight favorite over Biden at the moment, with odds ranging from -120 (54.5% implied probability) to -130 (56.5% probability). Biden's odds shortened to as little as -105 back in mid-March, but his odds have been gradually growing longer since mid-March, correlating roughly with the increasing severity of the Coronavirus outbreak in the United States. COVID-19 will likely be the key issue in the run-up to the election, and voters will heavily weigh each candidate's response to the virus when making their decision in November.
Bovada
| | |
| --- | --- |
| Donald Trump | -120 |
| Joe Biden | +120 |
| Andrew Cuomo | +3300 |
| Mike Pence | +3300 |
| Hillary Clinton | +6600 |
BetOnline
| | |
| --- | --- |
| Donald Trump | -125 |
| Joe Biden | +110 |
| Andrew Cuomo | +2500 |
| Mike Pence | +3300 |
| Hillary Clinton | +5000 |
5Dimes
| | |
| --- | --- |
| Donald Trump | -130 |
| Joe Biden | +110 |
Trump's Reelection Odds
Donald Trump's presidency has been divisive, to say the least, but with his approval ratings hitting an all-time high in late March and early April. Biden holds a slight edge over Trump in most national head-to-head polls, but the margin is far from insurmountable. The Electoral College also ensures that the popular vote isn't the end-all, be-all of polling metrics, so President Trump could conceivably win the majority of Electoral College votes without winning a plurality of votes. Taken all together, Trump should be viewed as a slight favorite to win reelection, as no other candidate is given better odds.
Odds To Win Democratic Nomination For President
With Bernie Sanders dropping out of the race, Biden is the only remaining candidate running for the Democratic nomination. There has been speculation that the Democratic National Convention might look to replace Biden with someone like Andrew Cuomo in the case of a medical emergency. Cuomo has been an ever-present force in New York's fight against COVID-19 and has gained traction with liberal voters as a result. But until concrete evidence surfaces to support that speculation, Biden is the presumed nominee.
Bovada
| | |
| --- | --- |
| Joe Biden | -1600 |
| Hillary Clinton | +2000 |
| Andrew Cuomo | +2200 |
| Michelle Obama | +4000 |
Presidential Election Betting Odds For Biden
As recently as the Saturday before Super Tuesday, Biden's presidential campaign appeared to be dead in the water. But with the endorsement of fellow moderate candidates Pete Buttigieg and Amy Klobuchar, who dropped out on the eve of Super Tuesday, Biden managed to engineer one of the most remarkable election turnarounds in history. While winning a plurality of Electoral College votes is an uphill battle for any Democratic presidential nominee, Biden is polling well and appears to be well within reach of Trump. Bettors can also find state by state odds for the electoral college between Trump and Biden.
Odds for Republican Nominee For Presidential Election
As with Biden, there have been rumblings of pivoting to a different Republican candidate in the case of a medical emergency for Trump. This is unlikely to happen, but the remote possibility exists, and you can bet on it if you choose. Were Trump to step down, his replacement would likely be either Vice President Mike Pence or former South Carolina Governor Nikki Haley. There would be no reason to bet against Trump here, unless a bettor is risking a small size of their bankroll.
Current 2020 Republican Primary Odds
| | |
| --- | --- |
| Donald Trump | -2500 |
| Mike Pence | +1600 |
| Nikki Haley | +3300 |
| Mitt Romney | +8000 |
| Paul Ryan | +15000 |
Third-Party Presidential Candidate Odds
Currently, there are no third-party presidential candidate odds on any of the major offshore betting boards. Typically, third-party candidates will be announced after the Democratic and Republican primary fields have narrowed considerably, oftentimes with rejected major party candidates opting to run under the umbrella of various third parties. As of the last presidential election, the most significant third parties in American politics are (in order): the Libertarian Party, the Green Party, the Constitution Party, the Party for Socialism and Liberation, and the Reform Party.
Candidates That Have Dropped Out Of The 2020 Presidential Race
The Democratic primary election field was the widest field since 1976, with 11 candidates at the onset of the race (13 ran in 1976). There were also several major, popular candidates who dropped out of the race even before the primaries, including California Senator Kamala Harris, Texas Representative Beto O'Rourke, New Jersey Senator Cory Booker, and San Antonio Mayor Julián Castro. Numerous candidates have been discussed at various times as potential favorites, but in the end, it came down to the two most recognizable names—Joe Biden and Bernie Sanders. Ultimately, Biden's promises of modest change proved more popular than Sanders's promises of radically uprooting the status quo. Biden managed to secure critical endorsements from rival candidates as they withdrew their candidacy, while Sanders failed to secure endorsements from fellow progressives like Elizabeth Warren and Andrew Yang.
The Republican Party ran its own primaries, but there was little competition for President Trump, who won nearly 94% of the vote.
Democratic Candidates To Drop Out
Bernie Sanders
Tulsi Gabbard
Elizabeth Warren
Michael Bloomberg
Amy Klobuchar
Pete Buttigieg
Tom Steyer
Deval Patrick
Michael Bennet
Andrew Yang
Republican Candidates To Drop Out
Bill Weld
Joe Walsh
Mark Sanford
Odds To Be The Vice President
Democratic Vice-Presidential Nominee
| | |
| --- | --- |
| Kamala Harris | +175 |
| Gretchen Whitmer | +300 |
| Amy Klobuchar | +500 |
| Elizabeth Warren | +800 |
| Catherine Cortez Masto | +1000 |
Republican Vice-Presidential Nominee
| | |
| --- | --- |
| Mike Pence | -1500 |
| Not Mike Pence | +600 |
Is Betting On The Presidential Election Legal?
Yes, regardless of where you live, you can legally bet on the presidential election. West Virginia recently became the first state to offer state-licensed election betting because of a 19th century legal loophole, but that lasted less than two hours before it was corrected. But election betting is still legal through licensed international sportsbooks that are not subject to federal or state-level restrictions on gambling or political betting. The only requirement is that you be at least 18 years old.
Where To Bet On The Presidential Election
The only reputable places to bet on the 2020 presidential election are with regulated international sportsbooks, which offer an extensive array of normal election betting lines as well as prop bets. These international sites offer great payout rates, easy banking options for both deposits and withdrawals, and 24/7 customer support for any users who experience problems. These international sites are accessible through any compatible device with a strong wi-fi or data connection, including traditional computers, smartphones, and tablets. With so many different sites offering different odds, players are encouraged to shop lines to ensure that they are getting the best possible payout on their bets.
Best Presidential Betting Odds
The 'best' presidential betting odds are subjective to the individual bettor. No matter which candidate you wish to bet on, you should shop lines at different election betting sites and place a bet with whichever site gives your candidate the longest odds. This strategy ensures that you are always getting an optimal return on your winning bets. To shop lines, players are encouraged to keep accounts with multiple major betting sites.
Bovada
Presidential Betting Odds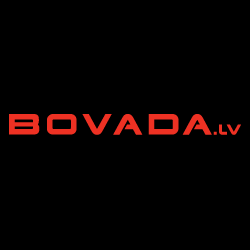 Bovada is one of the best all-around gambling sites in the world, and their presidential election betting offerings live up to that lofty standard. Bovada has over 30 different political betting lines and prop bets available to wager on—everything from the Electoral College winner in various states during the general election to which Supreme Court Justice will be the next to retire. Bovada also offers some of the best promotions and deposit bonuses in the online gambling industry.
Bovada's status as a premier provider of online gambling allows it to offer more player-friendly betting odds than competing sites. Right now, Bovada is offering longer odds on both Trump and Biden than any of its competitor sites, meaning that until those odds are adjusted, Bovada is the only sensible place to bet on the results of the general election. Players should still shop lines on smaller prop bets, but Bovada has one of the most extensive collections of political prop bets in the industry.
BetOnline
Election Odds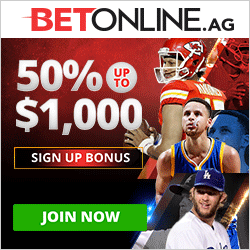 BetOnline takes heavy pride in its sportsbook being one of the best in the world, and the company invests a lot of time, effort, and money into ensuring that its betting offerings are second to none. While BetOnline's election betting options are much more limited than Bovada's right now, it still has a few novel prop bets that aren't offered anywhere else. Like all major online sportsbooks and gambling websites, BetOnline offers great security, convenient banking options, and excellent service and support.
Bovada currently offers superior payouts on bets for both Donald Trump and Joe Biden, but BetOnline offers a few prob bets that Bovada does not. For instance, with BetOnline, you can bet on who the Republican Vice-Presidential nominee will be. You can also bet on both Trump and Biden against their respective party fields for the nomination—a great option for bettors who feel confident that either frontrunner will step down but less confident in who their replacement will be. Smart bettors will check both BetOnline and Bovada frequently to monitor for interesting line changes.
Presidential Election Odds FAQs