Barack Obama Using Gingrich Ad To Improve Odds For Presidency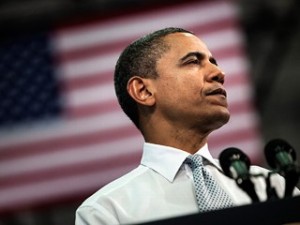 In the next few months, we'll be subjected to some of the most vicious campaign ads to date when Barack Obama contends with Mitt Romney to retain the presidency. He's apparently not wasting any time. Before Romney has even been declared to official candidate of the GOP, Obama's team has already spun several attack ads his way.
In fact, the Obama team is using Romney's party against him, spinning a 90-second ad centered around Newt Gingrich, who is set to drop out of the Republican race today. The Web ad, titled "Newt Gingrich: Frankly, not Mitt Romney's biggest supporter" focuses on Gingrich's less-than-flattering comments against Romney to incinuate the entire GOP is unsettled on the candidate.
Of course, most of Gingrich's comments came during a brutal primary battle where it seemed Republicans were looking for anyone to challenge the former Massachussetts Governor. It was essentially a war of attrition that Gingrich couldn't handle, and news outlets are reporting he's nearly $4 million in debt because of it.
So it's a little out of context to say that Gingrich doesn't support Romney against Obama. But it is a little telling that will apparently step down Wednesday without officially endorsing Romney as his party's candidate, the same way Rick Santorum did.
"Newt Gingrich exits the race today, nearly two months after winning his last state in the nomination chase," Hot Air's Ed Morrissey wrote. "According to CNN, Gingrich won't formally endorse Mitt Romney on his way out as some had expected, but will wait for a couple of weeks instead. He will offer 'support' for the Republican nominee."
More from CNN: "Newt Gingrich will briefly mention presumptive nominee Mitt Romney and signal support for his candidacy when the former House speaker suspends his campaign for the GOP presidential nomination on Wednesday, Gingrich's spokesman R.C. Hammond said.
"Gingrich, in his remarks Wednesday, will discuss Romney in the context of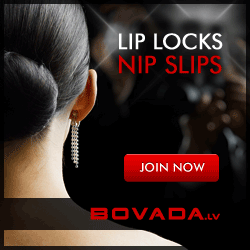 'how we need to help defeat Barack Obama and the need to help (House Speaker John) Boehner' maintain Republican control of the House of Representatives, Hammond said."
Obama's team is looking to exploit the lack of party unity, and it could be a good strategy. The Democrats are already favored to win the election, according to Bovada's Political Props page, with -210 odds.
Republicans are getting +170 odds on Bovada.